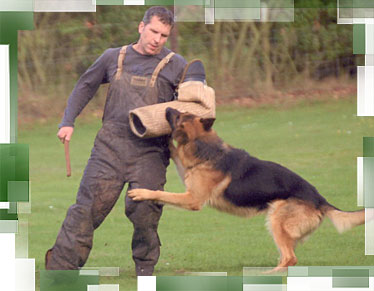 "Meister vom Rivergreen" at work in the protection phase of his Schutzhund training.
Meister is from the mother Dunja vom Glemstal and father Maffay von Arminius.
He is a wonderful example of a 'show dog, working'.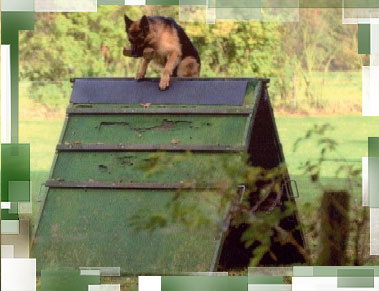 Meister vom Rivergreen at work. Meister is from Dunja and Maffay and is a working dog celebrity. He is owned by Jopie Boon in Holland.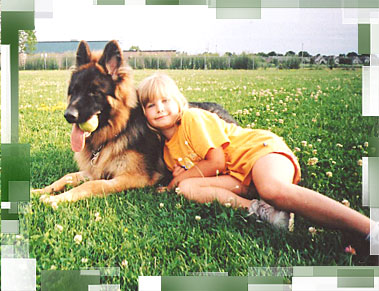 We breed beautiful, balanced German Shepherds
Some people specialize in breeding 'tough and aggressive police dogs'. Their shepherds may not be suitable family pets.
We specialize and pride ourselves on breeding the beautiful and balanced German Shepherd - strong enough to protect and soft enough to be your child's best friend.
Laila's friend Zack is this kind of dog.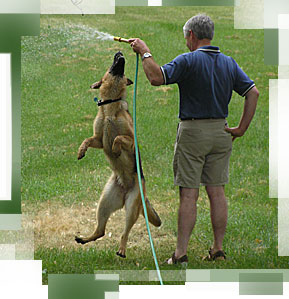 Hot summer fun! Rivergreen is thrilled to have one of our favourite young females become part of the Boose family.
Gary and Norma Jean are the owner/operators of 'Taboo Polled Herefords' in Nobleton.
Sierra (Quasi vom Rivergreen - Dunja vom Glemstal and Rambo Topolovnicka) seems to be enjoying her new home.