From Baby Puppy to Schutzhund 3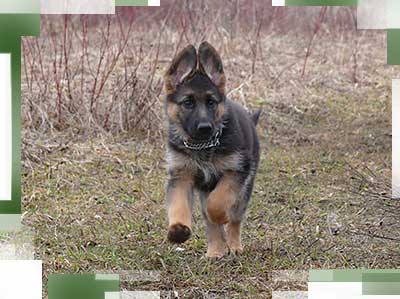 Congratulations Agonquin vom Rivergreen, aka 'ALI', and Vicki.
Many long and disciplined hours. Happy 2015 January birthday – eight years old.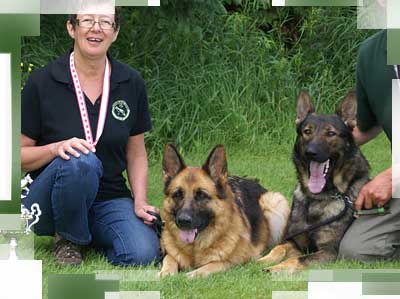 Sorcha Was So Special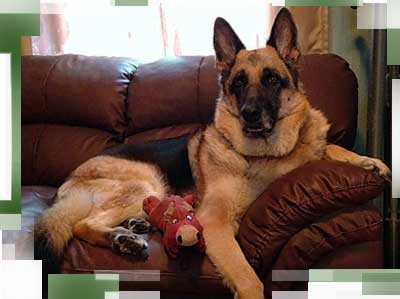 Rivergreen Shepherds are show dogs, working dogs and, above all,
love their families (and couches).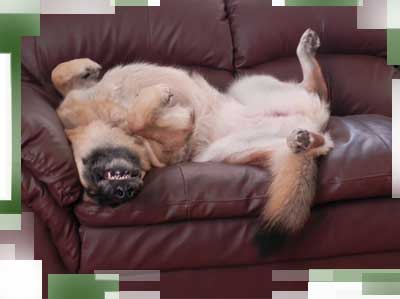 Our "Therapy" Dog: Schad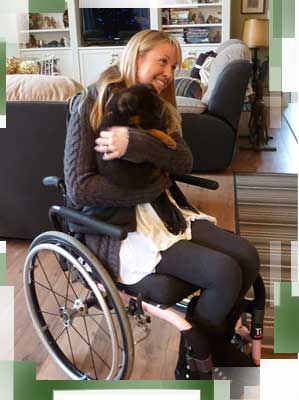 We are so proud and honoured to have our 'therapy' dogs. Schad, with Hans and Beatrix in the Netherlands, and Jackson, here in Canada with Jen and Michael and their new baby. Our precious German Shepherds do whatever we ask.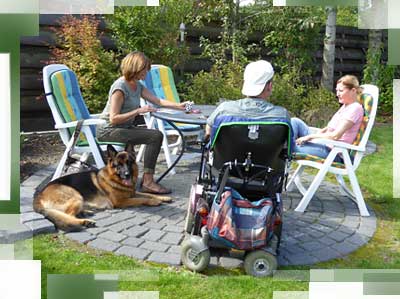 We Cannot Forget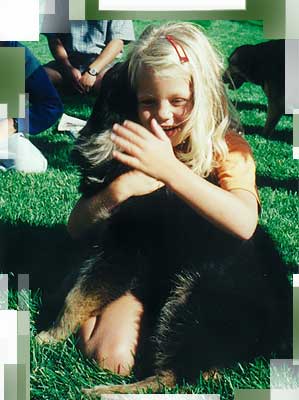 There are so many we cannot forget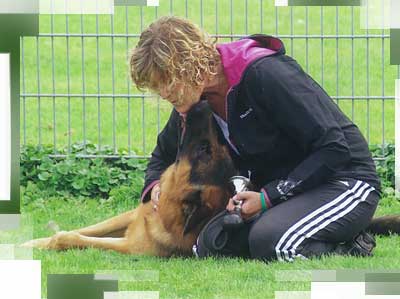 – Dux, Timber, Baron, Higgins,
Jerro, Asko, Degen, Kola, Julian, and the list goes on...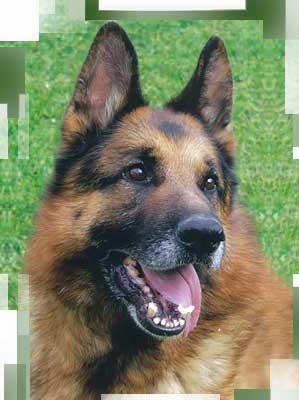 The beloved companions
and their grateful, adoring families.