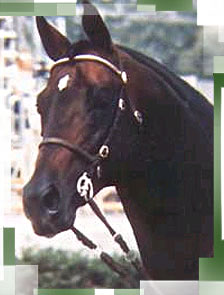 Rivergreen is a name that encompasses the ideals and breeding strategies of
the partnership of Sheila MacLeod and Jane Holbrook. Rivergreen has been
the name associated with our horse breeding operation of the past 30 years.
We have proudly produced young horses that have been sold across North and
South America. It was a credit to our thoroughbred stallion 'Eyes To Rule'
(a once in a lifetime horse) and our Trakehner mares, that we were able to
breed sound, talented, and quality animals. We trust that it is a name that
rings of integrity and success in the show ring.
Jane brings the competitive edge to the partnership. A former member of
Canada's International Equestrian Team (Jumping), a successful hunter/jumper
rider and an aggressive 10 km road race specialist, she directs our efforts
to the winner's circle. Currently, she is an accredited senior Canadian
Equestrian Federation Hunter/Jumper judge, a steward, and a Canadian Sport
Horse Inspector. She has accepted judging engagements across North America
and in Bermuda.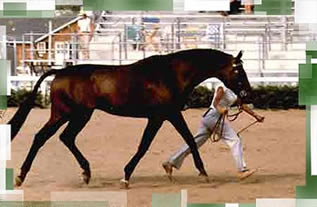 Sheila has seen a few career changes - Registered Nurse, Secondary School
Teacher, farmer - all with time on the side to get a private pilot's
license; do some running and look after the farm. It is Sheila who has
maintained a 40 year interest in the German Shepherd along with her active
part in the Rivergreen horse activities.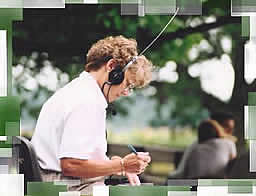 It is 'Rivergreen' that we now attach to our kennel of German Shepherds
taking our direction from the German SV. The German Shepherd has always
been a part of our farm operation but now we look forward to focusing our
'breeding' expertise and integrity on the dogs. We are committed to the
standards set by the German SV and, as far as it is possible for us, we
intend to follow those standards in our attempt to produce the 'total'
German Shepherd.


Copyright © 2002 Rivergreen Shepherds
Web Design by Doc PC Web Creations