Rivergreen has imported select males from Germany. All breeding males are titled (Schutzhund 3) with Breed Surveys (Kkla) and have top show ratings in Germany ('V' or Excellent). Serious German Shepherd breeders do not need to go to Germany to improve their breeding program.
Rivergreen males offer strong character, workability, and trusted show line pedigrees. They are proven producers with offspring winning in Germany, the Netherlands, and elsewhere. Our males come from lines that are strong in character with documented good hips,strong character and good health.
Contact us for breeding agreements and stud fees on these males.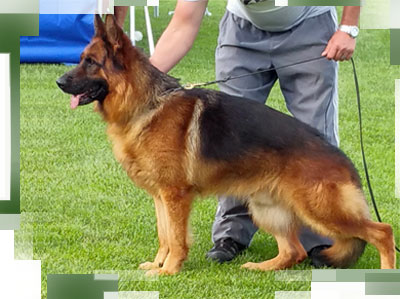 *** Our First VA Breeding Male ***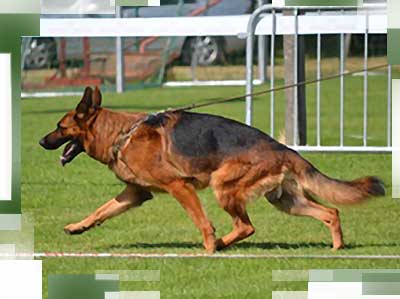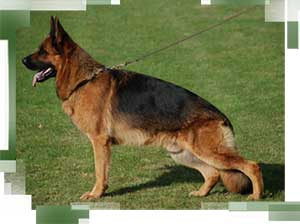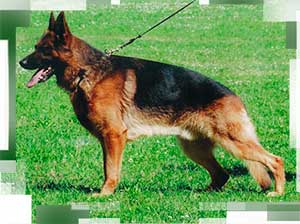 V Yhankee von Bullinger SchH3 (IPO3)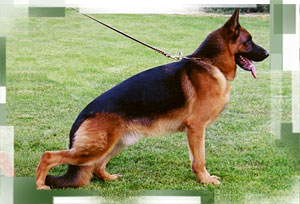 SG1,ZB:V Conner vom Bauhofer-Land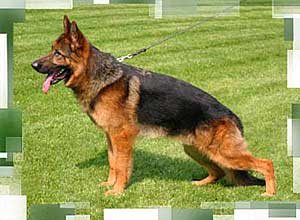 V1 Jerro von Nordsee Sturm SchH3 Kkla LBSZ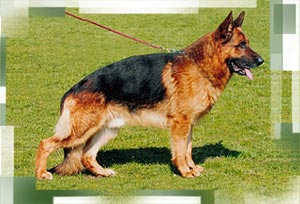 V Degen von Bellanagare SchH3 Kkla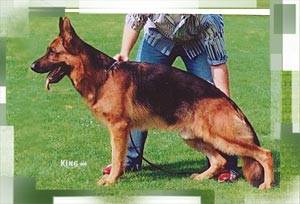 (In Memoriam)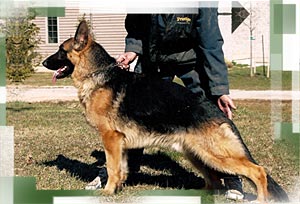 V Owen vom Rivergreen SchH3 Kkla
(Retired)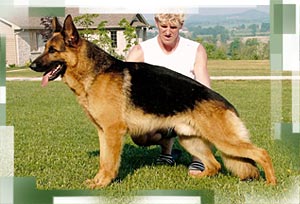 (Sadly Missed)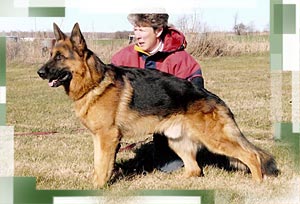 (Retired)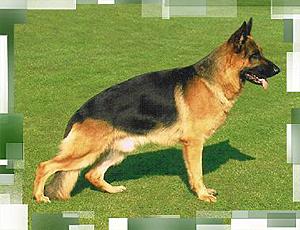 V1 Maffay von Arminius SchH3, kklla
SZ #2042299 D.O.B. 15 April, 1999
(Great Loss)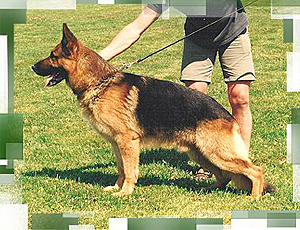 V-Rambo Topolovnicki v IPO3
IPO 3 V-rating equivalent under German judges (Yugoslavia) Hips: OVC #005041 (9/12/96)
(In Memoriam)