VP2 - Quebec Regionals (6-9 months), May 03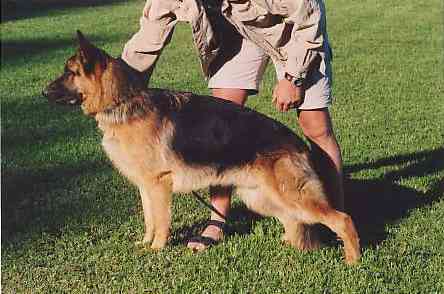 This handsome Maffay son was said to be the best dog the judge had seen in the show so far. He needed more experience in showing performance. Degen is from a V-rated Lord von Georg Viktor Turm female.
At the same show a Maffay daughter was VP1.